Once upon a time, a long time ago, surfing was a hippie sort of Sport; dropouts everywhere embraced it making the rhythm of the ocean the drumbeat of their alternative lives. Not any more; surfing is accessible to everyone, from 8 to 80 and anyone in between!
If you've ever ridden a wave, be it on a surf board or body board, it will become an unforgettable experience and for many a life changing one!  The world opens up to further exploration and priorities can change overnight.
Kelly Slater once said "Surfing, it's like the mafia; once you're in, you're in.  There's no getting out."
Tarifa Adventure presents – SURF Adventure Camp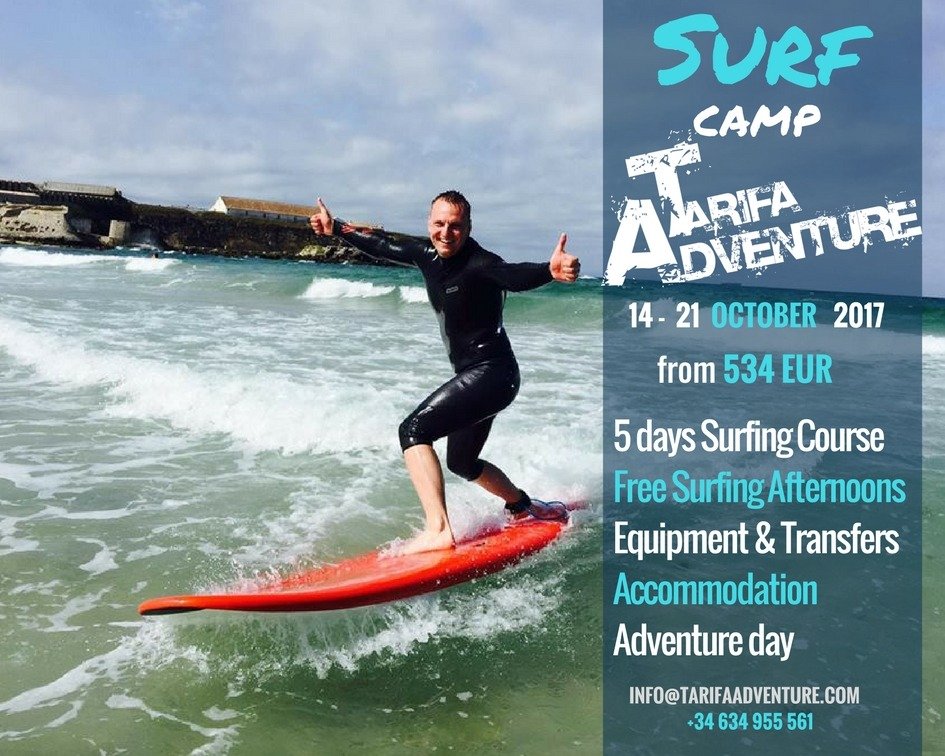 When?
14. – 21. October 2017
Where?
Tarifa, South of Spain, Region Cadiz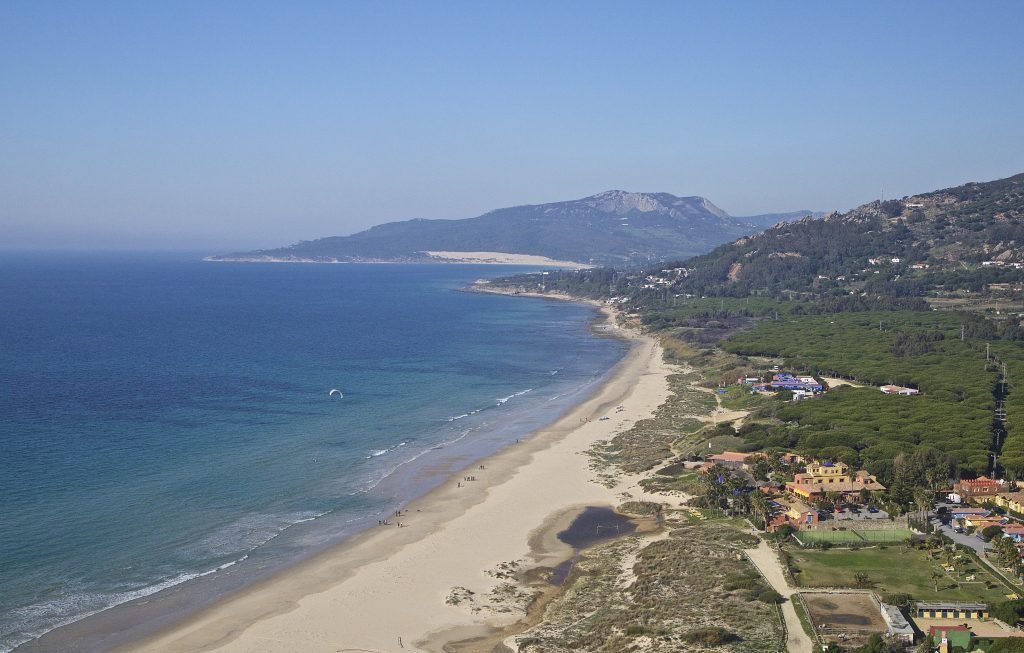 How much?
534 EUR – double room
ASK for individual room / separate accommodation / hotel
Possibility to include Breakfast & Dinner
What is included?
5 days of surfing lessons in the morning + Free surfing in the afternoon
All equipment
Transfers from the accommodation to the surf spots
Optional last day activity: MTB rental, SUP, Massage, Yoga, Quadbikes, Whalewatching
What is NOT included?
Flight (Closest Airports: Malaga, Gibraltar, Jerez, Seville)
Travel Insurance
Maximum surfers: 12
BOOK and more info:
Request more info / Book: